Creative Commons
Original Creativity Center works are licensed under a
Creative Commons Attribution 4.0 International License
, unless stated by the owner. Permission to distribute commercially must come directly from the artist/writer.
Some individual works (RPGs, stories, artwork) may have their own licenses, so be sure to pay attention and heed those as well. The above purely exists as an umbrella license.
February 2019
| Sun | Mon | Tue | Wed | Thu | Fri | Sat |
| --- | --- | --- | --- | --- | --- | --- |
| | | | | | 1 | 2 |
| 3 | 4 | 5 | 6 | 7 | 8 | 9 |
| 10 | 11 | 12 | 13 | 14 | 15 | 16 |
| 17 | 18 | 19 | 20 | 21 | 22 | 23 |
| 24 | 25 | 26 | 27 | 28 | | |
Calendar

End of Year News (December 2017)
Thu Dec 28, 2017 3:57 am by Adrian
(It's been one year since I made a news thread, oops)
Merry Christmas/Festivus/whatever holiday you do or do not celebrate!
2017 was a pretty busy year IRL for most of us - according to forum statistics, our busiest month was in June with 1671 total posts, meaning our post rate has been a little …
[
Full reading
]
Comments: 0
Forum Bug
Wed Dec 28, 2016 3:18 am by Adrian
Hi all,
We're aware of a peculiar forum glitch that's causing some subforums to be locked.
Due to the lateness at this time, it might be a while before the glitch can be remedied, because despite my best efforts and as far as I can tell, everything seems to be working fine admin-side. It may have …
[
Full reading
]
Comments: 1
Discord News/Update Test
Thu Dec 08, 2016 1:35 am by Adrian
Comments: 0
5>
Page 3 of 5 •

1, 2, 3, 4, 5


Misuki Hashino:

Name:

Misuki Hashino

Current Age:

17

Wiki Link:

http://ft-awakening.wikia.com/wiki/Misuki_Hashino

Appearance Changes (Optional):

Her hair has gotten slightly longer and her skin slightly tanner, but that's about it.

Past year Activities:

Months 1-5:

Misuki took odd jobs here and there for a bit but realized her income and the level of difficulty were nothing compared to what they were when she was with a guild. So she set out to join a new one. She traveled to the east and joined a fairly large guild there named Falcon Fury. She mostly did solo missions in order to build up her abilities on her own so she wouldn't need to rely on others into the future. The scope of her jobs were wide and varied and most were of medium difficulty or higher. Due to these experiences, Misuki has been able to summon her spirits more effectively and her magic power has grown even more. However, when she got bored or lonely, she did work closely with another team, going out on them for many of their jobs. Misuki developed a very close bond with one of the female members of her team, a Lightning Mage. So close in fact, that the mage taught her how to use her magic in order to better defend herself since Misuki uses Holder Magic. She trained with this but is not fully effective in using it.

Months 5-10:

Note: Most of the details and actual exchanges regarding these events will be told through flashback throughout the RPG.
During her time with Falcon Fury, the anniversary of the disappearance of her mother occurred. Misuki decided to take a risk and attempt to find her mother, even though she was told that her mother had died. She brought out the arrow Sagittarius gifted her when she visited the Celestial Spirit World, threw it into the air, and spoke her mother's name. After moments of intense waiting, the arrow spun and faced the north. Misuki's heart raced at this revelation. Giving the nature of the arrow, it would have shattered if whatever she requested to find was either nonexistent or dead. This simple arrow floating in the air meant that her mother was actually alive. She instantly packed and began following the arrow, going on a perilous journey across the continent in pursuit of her mother. She fought countless hazards along the way and even picked up a key. Finally, after months of traveling, she stumbled across a hut deep within a forest. When she stood in front of the hut, the arrow descended to the ground and dissolved into gold, signaling she reached her destination. She entered the hut to find a woman sitting at a table and Honore from Fairy Tail standing by her side.
(Rest will be revealed in RP but will bulletpoint main points)
>Misuki and her mother had a heart warming reunion.
>Misuki learned that her mother was actually a Celestial Spirit Wizard and had come into contact with a few of the gold keys she had contracts with.
>Her mother told her that she was cast into hiding due to an item she possessed.
>Her mother then told her a story of her heritage as well as an ancient legend passed through the females of their family.
>Misuki's mother informed her that Honore was actually the Celestial Spirit Andromeda and that Honore had been contracted to her mother before she was forced into hiding and had been in Fiore ever since.
>Honore was released from her mother's contract and formed a new one with Misuki.
>Misuki was given a family heirloom sealed in a box. Her mother would not tell her the specifics of the heirloom but said it held great power and should not be used unless completely necessary.
>Misuki also received tips on how to better utilize her magic.

Months 10-12:

Misuki returned home to her hometown of Hargeon to visit her father. It had been just over 5 years since she left home and decided she was ready to confront him. Only when she returned to town, she found that her father was sick in the hospital from a deadly disease. She spent her time by his side until he unfortunately passed just days after her arrival. She spent the next two months holding his funeral and mourning his death. When she was ready to move on, she called up Selenia by delivering a message through her spirits and the two met up. They did a couple of jobs together before being called back to Fairy Tail.

Any other changes (Optional):

Misuki has gained four keys, a secret gift from her mother (that'll come into play later

), and has learned how to use Lightning Magic. Her keys are Andromeda, Coma Berenices, Corvus, and Triangulum. She also received a magical collapsible staff from Leo for their anniversary of being contracted for 4 years. The staff contains a glittering see-through gem at the top that is studded with multiple colors. When it's not in use, Misuki keeps it collapsed and tucked into the back of her skirt or pants for easy access.

Team (Optional):

Lucia/Xavier aka Team Trash aka Third Wheel af
Lukas Maines:

Name: Lukas Maines
Current Age: 18
Wiki Link: http://ft-awakening.wikia.com/wiki/Lukas_Maines
Appearance Changes (Optional): Lukas has kept basically the same appearance except he's slightly more tan than previously. His hair has also grown a bit in length.
Past year Activities: Lukas spent a couple months traveling, not settling down in any one place for long. He would train along his journey but for the most part avoided towns and cities. After these months, he found his way to Crocus and applied to study in the Institute of Magic. He was accepted and spent the remainder of the year at this school, studying up on what could be considered vast amounts of knowledge related to his magic, more so than he ever discovered in one place. He discovered ways to utilize his magic in new ways and new techniques relating to Arc of Time. He then returned to Fairy Tail after the year was up.
Any other changes (Optional): Lukas has a wooden staff he keeps strapped to his back at all times. The exact purposes of this staff are unknown to most but it comes up roughly to his chest and is intricately carved. Lukas also has swapped out his one large orb for approximately seven smaller ones.
Team (Optional): Justin/Eva/Ivris?/Casimir?
Cersei Alloy:

Name: Cersei Alloy
Current Age: 19
Wiki Link: http://ft-awakening.wikia.com/wiki/Cersei_Alloy
Appearance Changes (Optional): You can see the faint outline of her Mermaid Heel guild tattoo in black on her ankle. She also makes a point to wear a leather jacket at all times, just because.
Past year Activities:Cersei spent the first half of the year as a part of the Mermaid Heel guild. She partnered with another Dragon Slayer who had been with the Guild for close to 8 years and attempted to learn as much as possible from them. She gained much experience going on jobs with her partner and learning more about her area of magic, including developing a couple new spells. However, as much as she enjoyed learning in Mermaid Heel, she didn't feel like she was a good fit for the guild and left about six months later. Cersei then spent the rest of the year traveling Fiore, taking jobs as a mercenary. She would bust large underground operations and take down crime lords scattered throughout the country. She traveled far and wide, often entering the darkest and shadiest places of Fiore that most dare not enter. Cersei enjoyed the work and got great pleasure out of busting bad guys while simultaneously growing her abilities, but occasionally grew lonely living such a solitary life. Her only company during this time was her Exceed, Kender, which the two forged an even more intense bond throughout the year. Overall, Cersei gained much experience in her art of Dragon Slayer-dom? and is happy with the progress she's made.
Any other changes (Optional): She has some new spells that'll be revealed throughout RP.
Team (Optional): Selenia? I believe? Is that it? Rip
Last edited by boyhoy on Mon Jan 15, 2018 3:45 am; edited 5 times in total
_________________
I may fall
But not like this: it won't be by your hand.
Realizing a year late I haven't given credit to Lady Sen for the amazing avi! <3

boyhoy

Administrator





Join date

: 2013-05-09


Posts

: 13499


Age

: 23


Location

: Beacon Academy



Name
: Atticus
Age
: He doesn't know. He thinks he might be 18.
Guild
: Fairy Tail
Appearance
: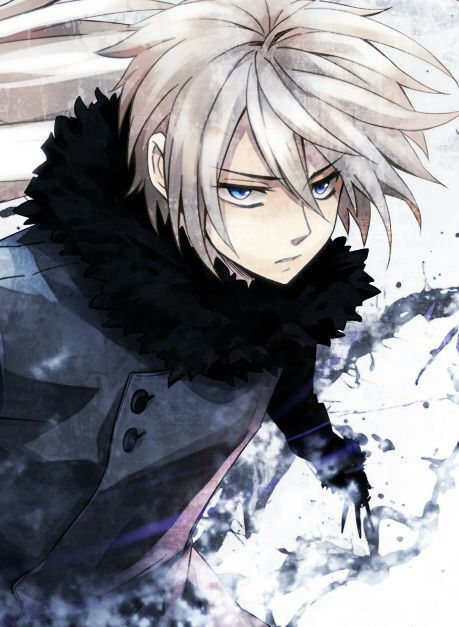 Guild Mark
: He'll eventually get a bright yellow mark on his left shoulderblade
Personality
: Atticus, Kit for short, is more demure than anything else. He's quiet and kind, though he may try too hard to please others. He doesn't draw much attention to himself, but he also doesn't like being lonely. He's socially awkward, and there are several jokes that will fly right over his innocent little head.
Background
: The earliest memory Kit has is when he woke up two years ago, abandoned and half-naked on the side of the road. He can't remember much before that. The only things he can recall are his first name and a vague memory of a woman giving something to him when he was a child.
The transition into life in Fiore was a difficult one. Kit had no resources, no one to trust, and nowhere to start. But he did have something -- an awesome, god-like power to generate and manipulate black lightning. With that power, he felt the urge to save a family that was being robbed at their home, and shocked the Dark Mage that was attacking them with lightning. Supposing it was the least they could do, that family provided him with food, shelter, and pointed him in various directions to get started with his life.
So that's what he's been doing. Kit's been on the road, stopping from time to time to do a short job with his God Slayer Magic and earn money. And that's when he heard of Fairy Tail . . .
Strengths
: Kit's intelligent, isn't reckless enough to blow up a mission, and has enough kindness to make friends when need be. Also, he has extremely powerful magic.
Weaknesses
: He remembers nothing beyond the past two years. His intelligence turns into extreme caution, and his kindness turns into him being a doormat. His magic may be powerful, but he has yet to understand its potential, or its limitations.
Magic(s)
: Lightning God Slayer Magic
Team
: Open
Other
:
_________________
"You rise with the moon, I rise with the sun."
Infinity's Row: Interlude l Anaphora: Pariah l Infinity's Row: Uncontrollable l Anaphora: Vengeance]
Currently Reading: My Own Words by Ruth Bader Ginsburg
Currently Watching: Strong Girl Bong-soon
Name:
Daichi Watanabe
Age:
19
Guild:
Fairy Tail (he hopes)
Appearance:
Spoiler:

His hair is a dirty blonde. He also dresses casually fancy, usually wearing a nice jacket, shirt, and black pants.
Guild Mark (Color & Location):
  When he joins it's going to be in the middle of his shoulder blades and reddish brown.
Personality:
 Daichi put on an incredibly convincing front of being a lively and happy guy. Underneath his easy words and calm demeanor, however, he's a ball of stress. He never really lost the fear of that cell and always has a little nagging fear in the back of his mind that he's going to be dragged back one day.
Background:
All his life Daichi just wanted to be a part of a guild. His parents, rich aristocrats who relied on their inherited fortunes, status, and business standing really didn't care what he did as long as he was happy and he didn't ruin the family name. He didn't really see his parents much since they were always off doing something for the business or attending parties, but they all had a very good relationship despite this. For many years Daichi studied and trained, focusing on earth magic. Once he turned 16 he decided he was going to try and join Fairy Tail, finally feeling he was ready. Of course, something had to go wrong. About a week before he was going to leave a group of mercenaries burst into the house. They killed Daichi's mother and father without a single thought, as well as the staff members who worked in the house, but kept Daichi alive. Daichi tried to fight the men but there were just so many and he wasn't used to actually fighting others yet. So the men knocked him out cold and drug him to their hideout, throwing him into a metal cell. Daichi's abilities were pretty much useless at the time, since he had never worked with manipulating metal. Two years passed in that cell and Daichi worked every day to find a way out, trying to learn new magic on his own or to overpower his captors. One day he finally managed it. He was so close to giving up hope, but on that day he was able to create a crack in the cell near the back wall, the only one that led outside. He was so overcome with happiness and hope that he was able to work open the crack wide enough for him to slip out. Tired, starving, and weak he made his way out and ran. He ran for hours, the only thought in his head to get away and find help. Finally, luck was on his side and he found an inn where the owner took him in and nursed him back to health. He learned that Fairy Tail had disbanded and was heartbroken, but was now intent on finding anyone that was trying to help others. He ended up finding a group (Matthew, Cersei, Selenia, Galatea, and Honore) about half a year later and they let him tag along. Now, Fairy Tail has reemerged and he was finally given the chance to live his dream.
Strengths:
His determination, his loyalty, his magic is getting there but it still has its weak spots
Weaknesses:
He's an anxious wreck but instead of dealing with it he just pushed it down and tries to ignore it, He tries to appear stronger than he is to make up for the time when he was weak
Magic(s):
Earth magic
Team (Optional):
 Matthew, Cersei (+Kender), Selenia, Galatea (+Annie), and Honore
Other:
He still has no idea who killed his parents and took him
Last edited by Shaybaysasuke on Tue Oct 18, 2016 12:19 am; edited 2 times in total
_________________
Name: Irene Dalca
Age: 19
Guild: Lion's Mane for the Rekt
Appearance: Irene Dalca
She still dresses in the fashion of her people with her normal outfit (Her's is cream and white though)
She stands at an unimpressive height of 4'11"
Guild Mark (Color & Location): Her guild mark is a small bloody scarlet colored mark and is located on the back of her neck
Personality: Irene is above all deliberate. Every action seems to have a clear and defined purpose even if it isn't the real purpose. She has grown adept at hiding her true nature while making the fake one appear as true as any history. She is truthfully a very happy girl who is a true altruist. Irene loves to make people smile and she's as gentle as a mother caring for a child. She works hard for her friendships and makes everyone feel important and special. It is all these things that caused her father to call her weak and worthless. Even if she is working for him, she can still be the self she never could have been around him.

Background: Irene was born to one of the top generals in the Alvarez Empire, Elleyal Dalca "The Black." Her father, a power Historia of the Dead user, helped Emperor Spriggan run the Empire with a deadly precision and attention to detail. Her family origin is one of horribly low birth, coming from a conquered island around the Empire. The family clawed their way up through society to become what they are today. General Dalca was famous for his public image of a proud and noble general but he was ruthless in his conquest and acquisition of new empires and guilds for the Emperor.

    When Irene was born, her father was away leading another inquisition and didn't return for five years. During this time, Irene was raised side by side with children of the Emperor's minsters and advisors. When her father returned, he was displeased with the prospect of having had a daughter in place of a son. This led him to train his daughter as if she had been born a boy. Her magic was also a constant point of displeasure for her father. Irene had been trained in her magic by her mother's tutors since it was the magic of her mother's line. Her father had hoped she would follow in his footsteps with his Historia of the Dead magic but she was too far invested in the way of her Mother to forget it. She was trained from then on to be just as efficient with magic as she was with her body. Her father ran her through three times what the soldiers of the empire did and it pushed her to the very edge of her life but it never broke her.

    When she was seventeen, her father gave her a critical mission at the behest of the Emperor. She was to travel to Ishgar and study their ways and weak points. In her time, she covered Caelum, Seven, and Bosco and obtained almost top clearance in each by a careful combination of sleeping with the men and women in power as her father taught her and killing and spying as her father also taught her before arriving in Fiore. After a quick survey of the country, she realized she needed a guild to get anywhere in their strange society so she joined a smaller one that had the potential to move up due to their immense collective power.  

Strengths: Irene is extremely adept in both her magic and the ways of hand to hand combat. She is also trained in various weaponry and the art of war. She can also be credited as skilled in the ways of treachery and seduction. Additionally, Irene has incredibly stamina, strength, and agility.
Weaknesses:Her hidden mission provides various problems for her as she can never really be truthful and her actions must always be a fulfillment of her quest. She also does not recognize how powerful she really is. Irene is also loyal to a fault to the Empire and her father even if he practically abused her for years.
Magic(s):Command T and Stealth
Team (Optional): Lion's Mane Squaaa
Other:
_________________

Kane

Honorary Patron





Join date

: 2013-07-01


Posts

: 9001


Age

: 101


Location

: High above you



For balancing reasons, can I ask that you just stick with one magic?
Name:
Finn Basile
Age:
20
Guild:
Silent Gopher (Former)
Appearance:
Spoiler:

>>Black hair

>>Silver Eyes

>>He has a long scar down his left forearm in addition to several scars on his back
Guild Mark (Color & Location):
N/A
Personality:
Finn is on the quieter side, but he is very intelligent and quick-thinking. He knows that his passion for Mina is unmatched, and he would do anything for her. Although he is pretty lowkey most of the time, Finn will fight when provoked (especially if Mina is threatened). Otherwise, he doesn't much care for people besides Mina.
Background:
Finn was trained as the assassin Daybreak by the dark guild Silent Gopher from a very early age. At the end of his training, he was given his first job: to kill a woman named Mina. Simple enough, right? Well, wrong. He staked her out just fine, set the trap, and waited in hiding, but when the moment came, he was so taken by her beauty that he could only stare. The two instantly fell in love (despite them realizing they were each on jobs to kill the other), and they left their guilds behind to live out their lives together.
Strengths:
Teamwork | Conviction
Weaknesses:
Desire to keep Mina safe
Magic(s):
Weather Magic
Team (Optional):
Mina
Other:
Name:
Mina Reid
Age:
20
Guild:
Black Butterfly(formerly)
Appearance:
Spoiler:
Guild Mark (Color & Location)
: n/a
Personality:
 Mina is, first and foremost, a charmer. She's an easy person to get along with and can get pretty much anyone to like her; similarly, she has high sex appeal that she can easily amplify due to her past as an assassin. Deep down, she is very caring towards those she holds close to her heart.
Background:
Mina was raised by primarily normal parents, but she ran away from home at age 15 because she sought out a more interesting life. Having nothing but her good looks and magical ability, she joined a dark guild, Black Butterfly, after learning Crash magic and was then trained to become an assassin. She completed her first assignment at 16 and many after that, but when she was assigned to kill someone named Finn at 17, she was unable to do so. When she met him, she fell deeply in love and promptly decided to leave her life as an assassin for him.
Strengths:
Charming, attractive, and apt in combat.
Weaknesses:
Her love for Finn, sometimes can be manipulative of others.
Magic(s)
: Crash
Team
(Optional): Finn
Other
: Michelle
_________________

Cana

Profound Creator





Join date

: 2014-07-15


Posts

: 3294


Age

: 18


Location

: crystal tokyo



Page 3 of 5 •

1, 2, 3, 4, 5



Similar topics
---
Permissions in this forum:
You
cannot
reply to topics in this forum