Creative Commons
Original Creativity Center works are licensed under a
Creative Commons Attribution 4.0 International License
, unless stated by the owner. Permission to distribute commercially must come directly from the artist/writer.
Some individual works (RPGs, stories, artwork) may have their own licenses, so be sure to pay attention and heed those as well. The above purely exists as an umbrella license.
December 2017
| Sun | Mon | Tue | Wed | Thu | Fri | Sat |
| --- | --- | --- | --- | --- | --- | --- |
| | | | | | 1 | 2 |
| 3 | 4 | 5 | 6 | 7 | 8 | 9 |
| 10 | 11 | 12 | 13 | 14 | 15 | 16 |
| 17 | 18 | 19 | 20 | 21 | 22 | 23 |
| 24 | 25 | 26 | 27 | 28 | 29 | 30 |
| 31 | | | | | | |
Calendar

Forum Bug
Wed Dec 28, 2016 3:18 am by Sentinel
Hi all,
We're aware of a peculiar forum glitch that's causing some subforums to be locked.
Due to the lateness at this time, it might be a while before the glitch can be remedied, because despite my best efforts and as far as I can tell, everything seems to be working fine admin-side. It may have …
[
Full reading
]
Comments: 1
Discord News/Update Test
Thu Dec 08, 2016 1:35 am by Sentinel
Comments: 0
Merry Christmas/Happy Hanukkah/Other religious holidays!
Fri Dec 02, 2016 5:56 pm by Sentinel
*wipes sweat from brow* Whew, political correctness is a lot of hard work. But it has to be done.
ANYWAYS, we did it - we (almost) survived 2016 which, I think we can all agree, was pretty damn terrible in many ways.
Regardless, it was a good year on the forums - we've met some new faces, set out …
[
Full reading
]
Comments: 2
5>
Page 8 of 8 •

1, 2, 3, 4, 5, 6, 7, 8
_________________
Kylux is alive and so am I.

Lady Senbonzakura

Incredible Creator





Join date

: 2014-05-03


Posts

: 5800


Age

: 19


Location

: shipping hell



Username:
NightOwl
Name:
Elias Martyn
Age:
12
Appearance:
He stands at 5'2". He's a young boy with messy brown hair and orange eyes.
Homeland:
TC
Home Sector:
Manufacturing Sector
Iris Color(TC only):
Orange
Personality:
Elias is a very sour little brat. He's introverted, but doesn't know how to put a filter on his mouth and says whatever he's thinking, which has gotten him into rather sticky situations with his classmates. He has a love for technology and is currently trying to make his own robot, although he's not having much luck due to a lack of resources. He doesn't like spending more time than he has to at his house, so he tends to spend it exploring his sector.
He's the type of kid who likes to say he doesn't care what others think of him. However, this isn't entirely true, at least when it comes to his friends, Zoe and ___ (athena's char). He would never say it aloud, but he does care a lot about their opinions of him since he feels like they're the only people who ever gave a crap about him, and can be very defensive of them as a result.
Biography:
Elias was born a single child to a pair of factory workers in the Manufacturing Sector. When he was younger, he would be taken care of by a babysitter while his parents were working. He would always look forward to them coming home, but as he grew up he slowly began to realize that while he knew they loved him, they didn't cared for him very much. Instead of gifts on his birthday, he would simply be given money. If they ever went on a trip to another part of the country, they never took him along. In the past 2 years they've even stopped eating dinner together. All of which has led to him having a rather lonely childhood.
And so, he started to act out. He started to pickpocket from people he passed on the streets, which is a skill he's gotten pretty good at, and spent his money on learning about robotics. Somehow he managed to steal a small robotic pet cat that he named Blue, something he's very proud of achieving. After tinkering with it a little bit he was able to add a video recording option, which he mostly uses to record funny videos or pictures of himself and his friends, and stupid things he sees other people doing.
Bot:
Senbon.
Occupation:
Student
Weapons/Powers:
Not really a weapon… but he does "own" a robot cat. This cat has three modes: Standby, Pet, and Control. Standby is similar to sleep on a computer, Pet Mode is it's usual mode where it acts like a pet (or as much of a pet a robot can be), and Control Mode is where Elias is able to control its movements via a controller and see through its eyes.
Strengths:
He a small child and can fit into small places. He's also a small time thief and knows a little of how robotics work.
Weaknesses:
He's not very strong. Then there's also his attitude.
Family/Friends/Love Interests:
Two parents
Zoe Chambers (friend)
Athena's soon to be char (friend)
Other:
He doesn't own a MPD b/c he's parents won't allow him one.
Last edited by NightOwl on Tue Sep 06, 2016 7:29 am; edited 1 time in total
_________________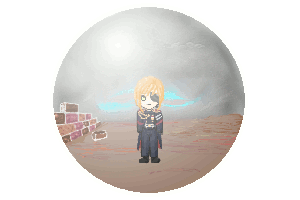 Thank you so much Athena! You're amazing!!

Forum Rules..

• •

..Anaphora: Entropy..

• •

..Anaphora Wiki
Spoiler:

NightOwl

Moderator/Coder





Join date

: 2013-05-09


Posts

: 1095


Age

: 21


Location

: Coding hell



_________________
Kylux is alive and so am I.

Lady Senbonzakura

Incredible Creator





Join date

: 2014-05-03


Posts

: 5800


Age

: 19


Location

: shipping hell



Excellent forms everyone! I've got two more right here.
Sindri:

Username: PyRobot

Name: Sindri Myr

Age: 46

Appearance:

Physical Appearance:

Height is about 5'11"

Homeland: Mahou

Home Village/Sector: The Mahou Capitol

Iris Color: N/A

Personality: Sindri is the textbook definition of zealous. He's an extremely religiously fervent individual, idealizing the life of faith and believing all people are owing under the Mahou gods. He is a stern individual, and his adherance to the Mahou faith can make him seem arrogant and unfriendly, but his heart is in the right place. He may be slightly racist towards Sectorian.

Biography: The Myrs have been a family in the service of the Mahou church for over a century. In his youth, Sindri was the black sheep of the family; he was not very religious, did not read the holy texts, and left the temple echlesiarchy in favor of joining the military. After several years in service, though, he returned to the church with a surprising gain in faith, becoming just as zealous, if not more, than his family. This fervent change resulted in him rising to the rank of High Priest very quickly.

During the coup, Sindri assisted the Arch Empress whenever possible. He was the one who finally destroyed the Colossus, though he insists it was Kagami who dealt the final blow.

Bot: Senbon

Occupation: High Priest of the Mahou Religion

Weapons/Powers: Proficient in the control of lightning and electricity. Military training left him with some skill in swordfighting, though he's out of practice.

Strengths: Devout and pious; unwavering in his viewpoint, and posseses a strong knowledge of right and wrong. Helpful and authorative.

Weaknesses: Quite dogmatic, even by Mahou standards, and turns his nose up at the hint of change. He's very disagreeable at times, and he's not getting any younger.

Family/Friends/Love Interests: Edith Myr (Wife/Mate; alive)

Other:
Marcel:

Username: PyRobot

Name: Marcel Blanc

Age: 16

Appearance:

Physical Appearance + Formal Outfit:

Height is about 5'9"

Homeland: Mahou

Home Village/Sector: Mahou Capitol (Family has backgrounds in Ville Pasture)

Iris Color: N/A

Personality: Marcel is a charismatic and charming person, with a suave attitude that either makes an instant friend or enemy of everyone. He's a very romantic person as well, and is prone to flirt with just about any attractive single member of the opposite sex, but being a chivalrous young man he makes sure to focus on only one at a time. He's very snarky, and usually has a witty remark at the ready for any situation, and this skill may have inflated his ego and caused him to develop a slight arrogance to his personality.

Biography: Marcel's life has been like most others. He's lived in relative harmony, without any significant troubles or anything out of the ordinary, with one exception- his familiar, Oberon, a highly aggressive insectoid that futiley attempts to attack anything it can grab and loves to rip fabric to shreds. From the beginning, Marcel has wanted to get out more and connect with others his age, perhaps participate in a short-term relationship or two before he's tied down by the matching, but Oberon has forced him to remain on constant watch to see that his faithful companion doesn't get out of hand.

Bot: Senbon

Occupation: Researching a field in the architecture career, which has so far been difficult due to Oberon ripping apart his sketchings.

Weapons/Powers: Marcel possesses the ability to increase the strength and power of nearby familiars. Paired with Oberon's temperment, this would be useful should the pair of them be attacked.

Oberon Appearance:

Kinda like an Orchid Mantis but the size of a housecat and it hates everyone.

Strengths: Marcel is friendly, charming and charismatic- he knows how to make people like him.

Weaknesses: He's asilly flirt who can repel some people with his "lady's man" tendencies, and his familiar is a helion.

Family/Friends/Love Interests: Henri Blanc (Father; Alive), Adrienne Blanc (Mother; Alive), Oberon (Familiar; Alive)

Other: Sorry for the reused character- it's hopefully not too soon.
_________________
~In the memory of~
Thank you so much ~Hermione~ for the awesome signature!

Comrade Squid

Profound Creator





Join date

: 2014-05-04


Posts

: 2939


Age

: 17


Location

: The point



Username 》Athena Lionheart
Name 》 Lora Jobab
Age 》14
Appearance 》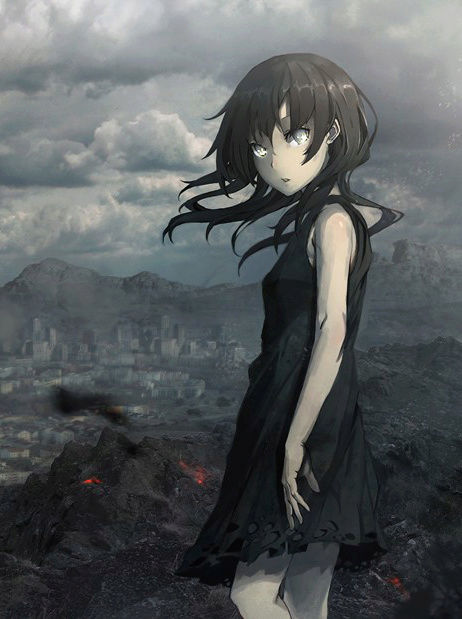 Homeland 》Tech Cologerate
Home Sector 》Manufacturing
Iris Color 》White
Personality 》Lora is a soft, malleable soul. Her kindness and loyalty are only matched by her shyness. However, she responds positively to a hand reached out. She's quiet and constant, underlied with strong emotions and biases. Without many of her own interests or hobbies, she's content to simply be with her friends.
Biography 》Lora's the only child of a single mom. Her father was involved in a terrible factory accident that has since been under investigation. Sara, her mother, works tirelessly now to support them, despite the support they've received after her husband's death. Lora spends a lot of her time with her friends and on the streets.
Bot 》Senbon
Occupation 》Being a kid.
Weapons and Powers 》Puppy eyes are about as close as she's gotten.
Strengths 》 Lora's good at climbing things, running away, and being agreeable. In general, she's adaptable. She's also got a good, talkative heart; she knows what she feels.
Weaknesses 》 Lacking a strong will and identity while having strong emotions, Lora is vulnerable to psychological attacks and in general doesn't cope with things very well. She has a lot of self-doubt and questions.
Notable Relationships 》
Sara Jobab, mom
Elias Martyn, friend
Zoe Chambers, friend
Other 》Short and sweet form.
_________________
≾
Every generation gets a chance to change the world
≿
⌠ Anaphora Fan Thread ⌡
× ⌠ Anaphora: Entropy ⌡ × ⌠ My Shop ⌡ × ⌠ Forum Rules ⌡ × ⌠ versen ver ♥ ⌡
Aww, I already love her! Accepted without hesitation.
_________________
~In the memory of~
Thank you so much ~Hermione~ for the awesome signature!

Comrade Squid

Profound Creator





Join date

: 2014-05-04


Posts

: 2939


Age

: 17


Location

: The point



Yeeesss. The lil shit gang is finally all here!
_________________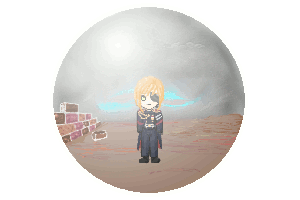 Thank you so much Athena! You're amazing!!

Forum Rules..

• •

..Anaphora: Entropy..

• •

..Anaphora Wiki
Spoiler:

NightOwl

Moderator/Coder





Join date

: 2013-05-09


Posts

: 1095


Age

: 21


Location

: Coding hell



Page 8 of 8 •

1, 2, 3, 4, 5, 6, 7, 8

Similar topics
---
Permissions in this forum:
You
cannot
reply to topics in this forum