Creative Commons
Original Creativity Center works are licensed under a
Creative Commons Attribution 4.0 International License
, unless stated by the owner. Permission to distribute commercially must come directly from the artist/writer.
Some individual works (RPGs, stories, artwork) may have their own licenses, so be sure to pay attention and heed those as well. The above purely exists as an umbrella license.
November 2017
| Sun | Mon | Tue | Wed | Thu | Fri | Sat |
| --- | --- | --- | --- | --- | --- | --- |
| | | | 1 | 2 | 3 | 4 |
| 5 | 6 | 7 | 8 | 9 | 10 | 11 |
| 12 | 13 | 14 | 15 | 16 | 17 | 18 |
| 19 | 20 | 21 | 22 | 23 | 24 | 25 |
| 26 | 27 | 28 | 29 | 30 | | |
Calendar

Forum Bug
Wed Dec 28, 2016 3:18 am by Sentinel
Hi all,
We're aware of a peculiar forum glitch that's causing some subforums to be locked.
Due to the lateness at this time, it might be a while before the glitch can be remedied, because despite my best efforts and as far as I can tell, everything seems to be working fine admin-side. It may have …
[
Full reading
]
Comments: 1
Discord News/Update Test
Thu Dec 08, 2016 1:35 am by Sentinel
Comments: 0
Merry Christmas/Happy Hanukkah/Other religious holidays!
Fri Dec 02, 2016 5:56 pm by Sentinel
*wipes sweat from brow* Whew, political correctness is a lot of hard work. But it has to be done.
ANYWAYS, we did it - we (almost) survived 2016 which, I think we can all agree, was pretty damn terrible in many ways.
Regardless, it was a good year on the forums - we've met some new faces, set out …
[
Full reading
]
Comments: 2
5>
Page 50 of 100 •

1 ... 26 ... 49, 50, 51 ... 75 ... 100

"Oh, luv, you've done nothing but flatter me since I got here!" Arthur replied playfully.

Lady Senbonzakura

Incredible Creator





Join date

: 2014-05-03


Posts

: 5737


Age

: 18


Location

: shipping hell



- Adir -

I smile. "I see. Even so, I must admit that I've never seen anyone wear sweatpants to a formal event such as this."
_________________
Credit to Hime for the drawing!
[Infinity's Row: Interlude l Anaphora: Pariah l Infinity's Row: Uncontrollable l Anaphora: Vengeance]
Currently Reading: Hunted by Megan Spooner
Currengly Binging: Stranger Things
~Kdin~

"You deserve every word," I countered with a wink.
_________________
Give thanks <3
- Levi -

"Attention, freshmen!"

I swiveled my head around as Meridian began to speak once again. Abruptly, the smell of foods began to waft around in the air.

"You'll see here on my left an array of tables with many different types of food. The flag indicates the food's country of origin. Feel free to help yourselves."
_________________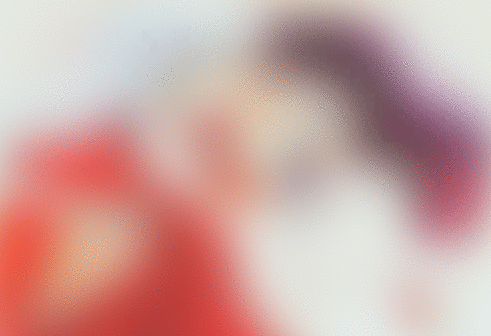 - I don't know where you're going, but do you got room for one more troubled soul?
I don't know where I'm going, but I don't think I'm coming home -

Hime

Moderator





Join date

: 2013-05-19


Posts

: 7661


Age

: 18


Location

: N'al Ren



_________________
oh, dont deceive me,
oh, never leave me,
how could you use a poor maiden so?
thank you so much athena!:
~Andy~

I sipped on my glass of water, glancing around the room. That was when the announcement of food was made to the entire room. I made my way towards the Iranian table, intent on grabbing some Chelow kabab.

Kane

Epic Creator





Join date

: 2013-07-01


Posts

: 8561


Age

: 100


Location

: High above you



Arthur looked away, feeling very heated suddenly. His eyes darted to the food tables.

"I'm quite peckish. Would you mind if I got something?"

Lady Senbonzakura

Incredible Creator





Join date

: 2014-05-03


Posts

: 5737


Age

: 18


Location

: shipping hell



Evergreen Academy | August 2nd, 2020 | 18:00
SUBJECT #X3 MONA CASSIDY | CODENAME: "HAL"
Mona looked up at the announcement, then back down at the table. She made no move to stand; she didn't feel the least bit hungry.
_________________
Avatar by Tara | Art by Ashley Cope

Omni

Retired Staff





Join date

: 2013-05-18


Posts

: 1536


Age

: 22


Location

: Here and there.



~Marie~

I set the book down at the table and stood up, walking around slowly to make sure I didn't trip and to survey all the food.

~Anzeti~

My eyes widened when the array was brought out. I had never seen this much food in my lifetime, how could they possibly eat it all? What a waste.
Walking over to the table with my flag I grabbed some Mashi Hamam, Dakka, and Mashi before making my way to a vacant table and eating.

~Jojo~

"SOPHIA FOOD!" I yelled, shaking her shoulders before moving off to the tables. Many of the countries had a lot of weird looking food, but I supposed my country's would look weird as well. Deciding to just take from African tables I picked up some Chakchouka, lamb kebobs, and Sambusa.

~Kdin~

"Not at all," I said standing and offering my hand to him to help him up, "I was just about to get some food myself."
_________________
Give thanks <3
Jesus Christ he's offering me his bloody hand!! I've got to stop this now!

Pretending not to see Kdin's gesture, the Brit stood up suddenly.

"I hope they bangers and mash!" he said offhandedly before walking a little too quickly to the buffet table.

Lady Senbonzakura

Incredible Creator





Join date

: 2014-05-03


Posts

: 5737


Age

: 18


Location

: shipping hell



Page 50 of 100 •

1 ... 26 ... 49, 50, 51 ... 75 ... 100


Similar topics
---
Permissions in this forum:
You
cannot
reply to topics in this forum