Creative Commons
Original Creativity Center works are licensed under a
Creative Commons Attribution 4.0 International License
, unless stated by the owner. Permission to distribute commercially must come directly from the artist/writer.
Some individual works (RPGs, stories, artwork) may have their own licenses, so be sure to pay attention and heed those as well. The above purely exists as an umbrella license.
March 2018
| Sun | Mon | Tue | Wed | Thu | Fri | Sat |
| --- | --- | --- | --- | --- | --- | --- |
| | | | | 1 | 2 | 3 |
| 4 | 5 | 6 | 7 | 8 | 9 | 10 |
| 11 | 12 | 13 | 14 | 15 | 16 | 17 |
| 18 | 19 | 20 | 21 | 22 | 23 | 24 |
| 25 | 26 | 27 | 28 | 29 | 30 | 31 |
Calendar

End of Year News (December 2017)
Thu Dec 28, 2017 3:57 am by Adrian
(It's been one year since I made a news thread, oops)
Merry Christmas/Festivus/whatever holiday you do or do not celebrate!
2017 was a pretty busy year IRL for most of us - according to forum statistics, our busiest month was in June with 1671 total posts, meaning our post rate has been a little …
[
Full reading
]
Comments: 0
Forum Bug
Wed Dec 28, 2016 3:18 am by Adrian
Hi all,
We're aware of a peculiar forum glitch that's causing some subforums to be locked.
Due to the lateness at this time, it might be a while before the glitch can be remedied, because despite my best efforts and as far as I can tell, everything seems to be working fine admin-side. It may have …
[
Full reading
]
Comments: 1
Discord News/Update Test
Thu Dec 08, 2016 1:35 am by Adrian
Comments: 0
5>
Page 4 of 7 •

1, 2, 3, 4, 5, 6, 7


Name (please include first & last): Madison 'Madi' Leslie
Age (13 – 18): 17 (Birthday October 18th)
Appearance:
Spoiler:
Personality: I'm keeping this in rpg because spoilers....
Biography: Madi's early life was fairly average. Her mother died in childbirth but she was very close to her father. They lived in New York City and her father was a world renounced surgeon. What she didn't know though is that her father worked for the ESO. He kept this information hidden from her in order to protect her in case anything were to happen..... When she was 9 her father introduced her to the son of one of his new coworkers Levi Durov. They became fast friends. 5 years later though things changed. One average night the Leslie family apartment was broken into by a group of SRSIA agents. It was more than just an assassination mission though, while they killed Mr.Leslie they had other plans for Madi. They kidnapped her and took her to a base in Russia where for over a year they tortured and conditioned her mind into obedience. Once they were pleased with her performance they sent her out on several high class terrorist attacks. She alone was responsible for the deaths of hundreds of civilians. A few months ago when Madi was on a mission to blow up the Brooklyn bridge she was intercepted and captured by ESO agents. They helped her get her mind back and get better but when she realized everything she had done she was obviously very upset. Knowing that she would make a good agent the ESO decided to send her to Evergreen with the next batch. (Sorry that this is so shitty but you get the point )
Family: They're all freaking dead...
Strengths: She's fast and agile, this leads to good fighting skills. She is also very intelligent, while she had no control when she was working for SRSIA she remembers everything they taught her.
Weaknesses: She is very standoffish and afraid to get close to people. She feels terribly about everything she has done and almost wants to be punished more than she has been.
Codename: Mockingbird
Other Information (optional): If you live under a rock her faceclaim is Annabeth Chase from the Percy Jackson series.
When she was young she wore her New York Yankee's hat everywhere.
Yes, this is shitty.
_________________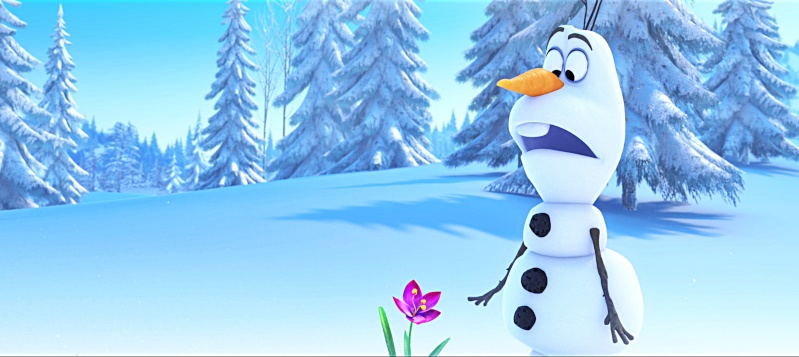 Hi! I'm Mythie and I like Warm Hugs

Mythie

Epic Creator





Join date

: 2013-05-13


Posts

: 8911


Age

: 18


Location

: Hogwarts



Name: Malina "Mali" du Asile
Age: 18 (born January 4th)
Appearance: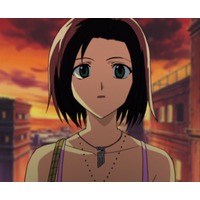 Personality: Gonna keep this as in-game, mainly because I'm still trying to decide. But her strengths play into her personality, as do weaknesses.
Biography: Malina du Asile grew up in Toronto for her entire life. She knows very little about her parents - her mother was killed by breast cancer when Malina and her brother were much younger, and her father Troy seems to be very secretive about his past.
Just before Malina graduated from her school as valedictorian, her older brother Brett suddenly disappeared. He left no note, no trace or sign that he even existed, and no clue as to where he could have gone. The disappearance shocked the family - and by family, I mean just Malina. Troy seemed very passive about what happened... almost as if he knows something.
Family:
Troy du Asile (father)
Rhianna du Asile (mother, deceased)
Brett du Asile (brother, missing)
Strengths:
Bloodhound
- Mali is very intuitive; she's good at figuring things out. She can usually differentiate between what could be a lie and what could be truth, and is highly observant of her surroundings. She doesn't know her intelligence quotient, but... it's up there.
Motivation
- Mali wants to find out what happened to her brother, and will very likely use knowledge from Evergreen Academy to locate and confront him, as well as her father. Because she knows he's hiding something.
People-Person
- Mali can get along with almost anybody. It doesn't take her long at all to get to know a person, and she makes a fairly good teammate.
Weaknesses:
Not A Fighter
- Mali is a bit of a pacifist. She doesn't have any interest in combat (although she will defend herself if needed). Her line of thinking is that you can get anything you need if you just talk it out. Sadly not a good philosophy in wartime.
Untrained
- All Mali has is her book smarts. When it comes to practicality, she tends to lack experience, instead opting for the longer route instead of a more obvious solution. She knows how to use her knowledge - but she lacks experience in the field.
In Over Her Head
- Mali has too much pride in her strengths and tends to forget her weaknesses. As such, she tends to fall pretty hard when she fails at a task.
Codename: Ariadne
Other Information (optional): Malina can speak English, French, and Spanish.
_________________
Site Rules | Banner Submission | IR | Evergreen
Name: Mallory Cora Atkinson // Mallory Everhart
Age: 18
Appearance: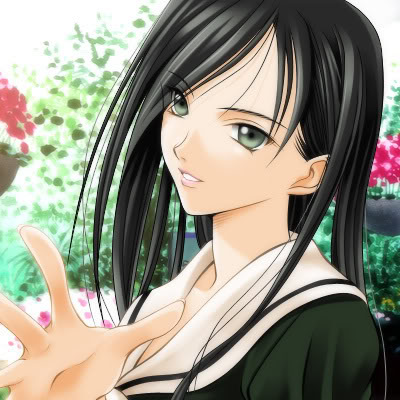 - Height is 5'9
- C-Cup
Personality: Mallory is a very interesting individual. On the exterior is a perfect girl groomed to be a perfect ESO agent. Underneath the facade of perfection lies her true thoughts, which are often cold and ruthless. She is secretive, quiet and passionate. She's a bit of an introvert and makes an effort not to be noticed. That's because she's a calculating, manipulative individual, and she'd really prefer to keep that under wraps, thank you very much. She's very ambitious and has incredible drive.
Mallory, however, also has a sense of honor, if only because she doesn't like owing anyone anything. Should she owe a life debt or something similar, then she will usually make an effort to repay it, even if the one she owes it to is an enemy. Repaying someone, after all, is exactly why she's here in the first place.
Biography: On one eventful night, Ashleigh Harrison stopped Vivian Calder's plot to bomb Evergreen and destroy the next wave of ESO spies. In the process, however, she accidentally killed SRSIA agents Ben and Cora Atkinson -- who, little did she know, had a daughter.
It wasn't too long before the ESO found out about Mallory Cora Atkinson, the daughter of two ruthless SRSIA agents. Just like Vivian, two ESO agents realized the importance of the role the next generation would play, and decided they should make a small dent in SRSIA's organization. These two ESO agents, Elena and Jared Everhart, just so happened to be in the area Mallory was in at the time. So, in a move unsanctioned by the ESO, they swooped in and took Mallory. Now, a would-be SRSIA spy would grow up to be an agent for the ESO.
For the first fourteen years, their plan was working. Mallory grew up alongside an older brother in an gilded childhood. She got good grades, became kind to others, and was well on her way to Evergreen, the school she'd dreamed of being accepted to for years. And when her brother was accepted, she worked harder than ever to make sure Evergreen noticed her.
She got the attention of someone else instead.
Her perfect life was shattered on the day that Vivian Calder, a woman among the leadership of SRSIA and Mallory's grandmother, approached her. Vivian told her the truth about her real family, and how she was instead meant to follow the footsteps of a SRSIA spy. She told her how the ESO had lied to her, but how SRSIA would gladly tell her the truth.
Mallory didn't want to believe it. But at the same time, it did explain a few things in her life. So she came to her parents, and dropped hints about how she knew the truth. About how she was giving them a chance to come out, and reveal the truth about her origins.
They did not.
Enraged by their audacity to keep lying to her, just like they had all of her life, Mallory slowly became bitter. She came to Vivian for much-needed truth, as well for ruthless combat training that even her parents could not offer her. And over time, she changed. Elena and Jared Everhart had tried to make an ESO agent, but in the end, all they did was solidify her status as a SRSIA spy.
Not like the Everharts knew that, of course. Because while Mallory wanted to do nothing more than to kill them for all of their lies, Vivian managed to convince her to hold back . . . for now. Vivian had done Mallory a great favor by exposing the truth, and she expected Mallory to repay the favor. Mallory had to lead Vivian to the one ESO agent that had helped bring all of this pain in the first place.
All she has to do? Go to Evergreen.
Family:
Adopted: Elena Everhart (mother, 47), Jared Everhart (father, 46), Morgan Everhart (brother, 20)
Birth: Cora Calder Atkinson (mother, deceased), Ben Atkinson (father, deceased)
>>Extended: Vivian Leigh Calder (Grandmother, 62), Aaron Calder (Grandfather, deceased), Eva Resnik Harrison (Great-aunt, deceased), Jim Harrison (Great-uncle, 67), Ashleigh 'Ash' Harrison Underwood (first cousin once removed, 41), Ace Underwood (Ash's husband, 42), Travis Underwood (first cousin second times removed, 17), Harriet Underwood (first cousin second times removed, 17)
Strengths: Mallory is great with almost anything physical. She's in top health, and has had extensive training. She's been trained in hand-to-hand combat, long-range combat, etc. She's especially good with a staff. She's very cunning, precise and a very skilled liar. Evergreen may be training spies, but she already is a spy -- for Vivian.
Weaknesses: She's hypocritical. Despite being such a good liar and masquerading practically her every though, she
hates
being lied to. Given her bad past with being lied to, even one lie might destroy a relationship with her. She's aware of the damage lies can do, and because of that at least tries to spare others pain by trying not to get too close to others. That can ultimately damage teamwork. She has a burning desire to make her foster family pay for all of the lies, and this desire that has been kept for four years now is ready to consume her.
Codename: Earthheart
Other Information (optional):
- Birthday is August 5th.
_________________
Credit to Hime for the drawing!
[Infinity's Row: Interlude l Anaphora: Pariah l Infinity's Row: Uncontrollable l Anaphora: Vengeance]
Currently Reading: Children of Blood and Bone by Tomi Adeyemi
Currently Watching: The Legend of Korra
Name (please include first & last): Anzeti Nour
Age (13 – 18): 18
Appearance: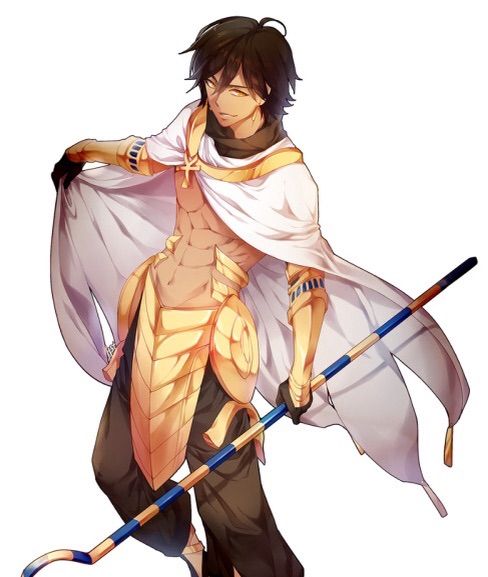 Personality: Anzeti really hates people. Like so much he almost denied the invite to avoid all the bratty teenagers and annoying adults. After living alone for so long he has a tendency to completely retreat into himself and never ask for help or rely on anyone. He can't stand noise and hates interaction with others so he's basically just grumpy 24/7. He also has the largest superiority complex known to man since he literally thinks he was dropped from the heavens by the gods. It would take a lot of willpower for anybody to crack his 10inch thick iron walls.
Biography: Anzeti only knows one thing about his past: He was dropped from the Heavens by the gods. Of course this is purely his imagination since he literally just woke up in the middle of the desert near the Nile River. In reality his parents were just murdered by thieves and Anzeti was taken and dropped by the robbers where he would never be seen again. Through the struggle with the men Anzeti was hit on the head so hard he couldn't remember anything about himself, his past, or the robbers. So for 5 years he lived among the sand and the Nile and the scorpions, believing to be a gift from the gods to mankind. He would stop robbers on there way to and from the black market, guide travelers from a distance who were lost in the dunes, all to carry out his duties as a son of the gods. However he was never found or brought back to civilization so everything at Evergreen is going to be a nasty wake up call for him.
Family: Dead and unknown
Strengths: He is wonderfully skilled with a sword, he has an authoritative air to him, He can live through very harsh conditions with little supplies, he's very imaginative, he's crafty.
Weaknesses: His hatred of people, his superiority complex, his need to be better than everyone else, he hasn't seen technology so he has no clue how how to work a computer or a gun, he can't handle emotions other than anger
Codename: Ra
Other Information (optional):  He's never going to wear a real shirt and you cant make him
He can write and decode hieroglyphs
Speaks fluent Arabic, not much English
_________________
You know what the issue is with this world?
Everyone wants a magical solution to their problems, and everyone refuses to believe in magic.
-Alice in Wonderland-
Name: Sophia Hayes
Age: 17, born June 6th
Appearance:
Appearance:

Stands at 5'6, and stealing food as usual.
Personality: To put it simply, Sophia is more or less an idiot. She's generally well-meaning, and very skilled in specific areas, but she lacks a certain degree of common sense. She's a funny, entertaining and friendly person, but she can be difficult to be around to her general ineptitude and extreme gluttony. She has an unfortunate tendency to eat massive and unhealthy amounts of food to the point of making herself feel sick, and because of this she seems to assume this makes her some kind of eating "expert" or food elitist, and actually just makes hopeful assumptions about her knowledge in general. Her combination of stupidity, illogical nature and bad decision mixed together create an idiot cocktail of legendary proportions.
Biography: Sophia comes from the Florida suburbs and is generally hailed as a local legend in her neighborhood, even by Florida standards. Her exploits date back to her kindergarten years and she has not changed much as she's gotten older. She doesn't let this bother her much, and has lived a lazy and relaxed lifestyle. She miraculously passed through school, only by absorbing information long enough to write it down in a test and then immediately forget it. Her mother however was extremely disappointed in her and was quite happy when the opportunity came to send her to Evergreen so she could simply get her out of her hair.
Family:
Gabriel Hayes (Father; Alive)
Emily Hayes (Mother; Alive)
Strengths:
Sneaky-
Years of stealing food and getting away with it have built up her stealth skills.
Resilient-
She doesn't let her constant stream of insults bother her
So dumb she's smart-
There are crazy idiot schemes that work, and where would you get those schemes from other than a crazy idiot?
Weaknesses:
Stupid-
Sophia does not have a lot of knowledge.
Illogical-
Or commonsense, either.
Gluttonous-
May have a reputation as the bane of Evergreen's kitchen staff (and cleanup crew)
Slobby-
She practically leaves a trail of junk, and usually has a new stench as unique as it is unpleasant every day.
Codename: Gatortail
Other Information (optional):
-Probably the anonymous star of at least 3 "Florida Woman" news stories.
-Has some really great stories to tell.
-She must have some good quality to even be picked, other than comic relief.
-Zodiac is Gemini.
_________________
"If you think voicing such an opinion here and now was a wise move..."
"...then maybe you should reevaluate your definition of stupidity."
Thank you Fix-it for the amazing signature!
Also, thank you so much ~Hermione~ for last year's awesome Marcel signature!

Comrade Squid

Profound Creator





Join date

: 2014-05-04


Posts

: 3176


Age

: 17


Location

: The point



My last one xP was originally gonna be Brazilian, but... eh.
Name: Hakar Bashur
Age: 17 (born November 18th)
Appearance:
Personality: With Hakar, faith comes first. He's a "live and let live" type, easy to forgive and hard to anger. He's a pretty reflective and meditative guy, and focuses on everyone else's well-being first, hardly displaying emotion (except perhaps in private).
Biography: Hakar was born to a Kurdish couple (his father being a Muslim and mother being a Christian from Turkey) in Damascus, Syria. He grew up there until 2012, at the start of the civil war, where his family then moved to Istanbul to escape the violence.
Both of his parents worked in the same field - his father was a surgeon, and his mother a nurse. After the three of them moved to Turkey to live with their extended family, Hakar's parents began to bring him to their hospital so he could shadow them while they worked. As a result, his prowess in the medical field started early on at the age of 12.
Hakar has had some unique religious influences. Because his parents were of two different faith systems, he as a result grew up with a mixture of values from both religions. However, Hakar identifies as a Christian. Both of his parents taught their only child the meaning of tolerance, no matter who the person is, and he takes their advice in stride. Because of his peaceful, pacifist ways, he and his family were quite surprised that he got invited to an organization that was... well, quite the opposite.
Family:
Fatma Bashur (mother, alive)
Ahmad Bashur (father, alive)
Strengths:
Believer - Hakar's belief in God keeps him well-grounded. It's what gives him a reason to keep going, to do the right thing and to keep a steady and clear mind.
Doctor - Hakar is an excellent medic. He has a vast knowledge of medicine and ailments, and he hasn't run across a problem he couldn't solve... yet.
Stronger than he looks - Hakar has a lot of body strength. He's a pretty reliable pack mule.
Weaknesses:
Used to Rejection - The thing about Hakar's strong faith is that it ends up making him a pariah in a lot of cases; many atheists tend to become annoyed by his devotion to God, and many Muslims and Christians don't like how he intertwines both religions into his daily life. As a result, he's often rejected by his peers and thus keeps to himself most of the time.
Depressed - Though his faith is unwavering, six years later Hakar is still deeply shaken by the Syrian Civil War. He had friends in Damascus and Aleppo that he hadn't heard from since his family migrated to Turkey, and he still doesn't feel fully integrated into life in Istanbul - what with a lack of social circle and all. As a result, Hakar gets periodic bouts of depression, and doesn't function as efficiently.
Not A Fighter - Hakar's focus is healing. He lacks a lot of combat skills (and doesn't have any interest in gaining any), and would prefer to stay back from fighting.
Codename: Shepherd
Other Information (optional): Hakar is fluent in Kurdish and Arabic, and can speak Turkish and some English.
_________________
Site Rules | Banner Submission | IR | Evergreen
Name: Adir Arian
Age (13 – 18): 18
Appearance: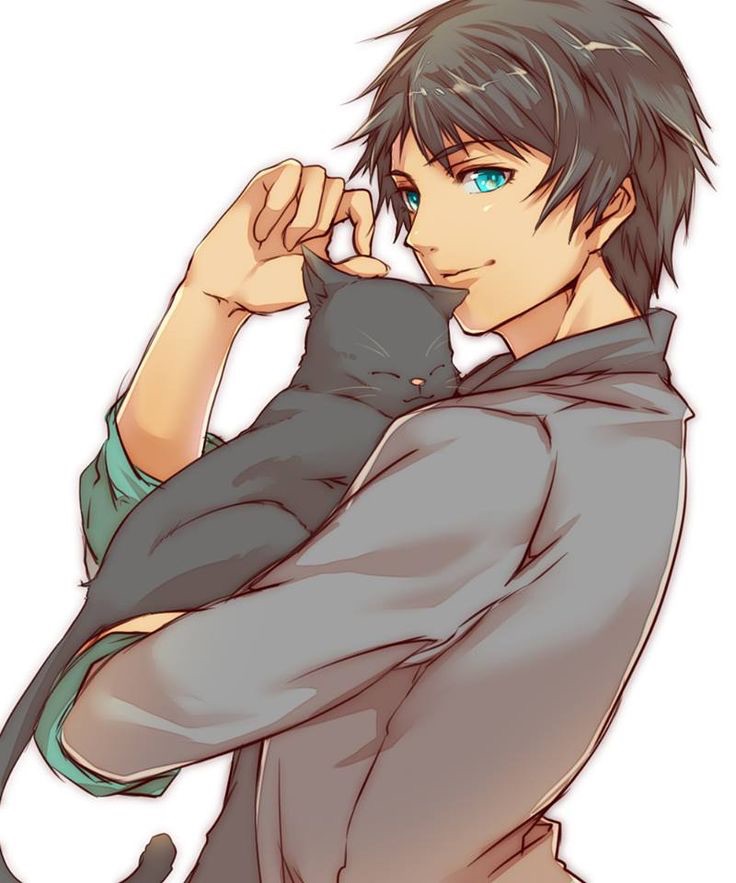 - He's 5'9
Personality: Adir's rather quiet. Sometimes, he might even be described as shy. He's got a pretty friendly appearance, he's charitible, and he genuinely wants to do good . . . so no one initially knows that he's technically committed 50+ crimes. He has a burning desire to see everyone safe -- which is what motivated all of his crimes -- and has some very strong opinions on certain subjects pertaining to his religion. Overall, generally a nice guy. Just don't piss him off.
Biography: The earliest years of Adir's life were the worst. He was an Iraqi born in 2002, and 2002 was
not
a good year for an Iraqi to have been born, as it had come under US occupation. At only a year old, his life immediately began tearing apart; his father lost his job. His mother was attacked for not wearing a hijab, and was kidnapped and held for ransom. She was returned a few days later, but not without traumatizing experiences Adir didn't understand until later. And then, when he was 4, his town came under heavy fire, which killed his father and oldest brother when they tried to save lives. Finally, in 2007, Adir's family was finally able to flee the country, move to Great Britain, and quickly obtain refugee status thanks to the help of a master forger.
Adir's life was far calmer there. He enjoyed stable electricity, running water, and the peace of not hearing gunshots in the distance every night. He got an education, and quickly learned English. His life was good.
But that didn't mean that the lives of others were good. Just like him and his family, there were several Iraqis, Syrians, and other Middle Eastern people that were desperately trying to flee their country, not only due to terrorist attacks, but due to the growing war between the ESO and SRSIA. Adir couldn't sit by and let this happen. He had to do something about it . . . even if it meant going outside of the law.
When his efforts to lawfully help Middle Eastern refugees weren't enough, he remembered the help his family had received from the forger, and took to forgery. His illegal activity slowly became not restricted to just that -- he helped arrange smuggling, housed illegal immigrants, and even stole from others to help some refugees get on their feet. After four years, his activity was noticed by the government.
Normally, he ought to be going to jail. But the ESO just might find some of his skills useful . . .
Family: Akbar Arian (father, deceased), Batul Arian (mother, 59), Jalal Arian (oldest brother, deceased), Hasna Arian (older sister), Adar Arian (older brother), Daniyah Arian (older sister)
Strengths: He's skilled at forgery of all kinds. Decent hacker, too. He has a good heart, and has as such learned a thing or two about medical treatment, but has enough backbone to deal with nasty kinds of people, as he was involved in illegal activity for a good three or four years before coming to Evergreen.
Weaknesses: No combat experience. He has enough wits about him to survive a dangerous situation, but he can't thrive in it. He's quick to anger. He isn't always honest with himself, and is far more bitter about the American occupation of Iraq than he'd care to admit.
Codename: Lightheart
Other Information (optional):
- His birthday is September 13th.
- He's a Muslim.
_________________
Credit to Hime for the drawing!
[Infinity's Row: Interlude l Anaphora: Pariah l Infinity's Row: Uncontrollable l Anaphora: Vengeance]
Currently Reading: Children of Blood and Bone by Tomi Adeyemi
Currently Watching: The Legend of Korra
Name: Catalina "Cat" Morales
Age (13 – 18): 18
Appearance: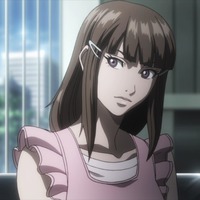 Personality: ...might have to leave in-game as well. But tied to strengths and weaknesses.
Biography: Catalina Morales was born in Santiago, Chile, to a biologist mother and a mechanic father, who hunted in his free time. Her father enjoyed taking his daughter out for hunting excursions, and taught her how to wield a variety of weapons, from crossbows to shotguns. (More will be added I swear!!! It's really late and I'm tired)
Family:
Rodrigo Morales (father)
Lucinda Morales (mother)
Horatio Morales (younger brother)
Strengths:
Huntsman - Cat knows how to hold a weapon, and more importantly how to use it. She's only ever killed animals before, but... if it comes down to it, she'll count humans as well. In addition to her marksman skills, she also has excellent observation abilities.
Confident - Cat has a lot of pride in her abilities - she knows her limits (of which she believes are few), and strives to push them.
Independent - Cat does really well by herself. She doesn't need other people to help her out.
Weaknesses:
Standoffish - Cat likes to keep to herself. It's not that she doesn't trust people - she simply doesn't enjoy socialization. She much prefers the peacefulness of nature.
Claustrophobic - As a hunter, Cat hates enclosed spaces. The more freedom she has to move, the better.
Not The Brightest - Cat didn't do all too well in school, much to the dismay of her mother. She was always more oriented in hands-on activities. She's her father's daughter.
Codename: Witcher
Other Information (optional): Cat can speak Spanish, Portuguese, and English. She also knows a LOT of Greek... for a reason to be disclosed later.
_________________
Site Rules | Banner Submission | IR | Evergreen
Amy:

Name:

Amity "Amy" Churchill

Age:

20

[Birthday: The Ides of March/March 15th]

Appearance:

Personality:

…I'm just gonna give you all the pleasure of discovering this for yourselves; if you want some details, see 'Strengths' and 'Weaknesses' below.

Biography:

A native of Seattle, Amy was recruited by the ESO at age 17, based largely upon her exceptional test scores from high school. Amy abandoned her earlier plans to attend music school accepted the offer to attend Evergreen because of her twin sister, Dylan, who had also received a letter. While nobody's idea of a patriot, Dy had always had a strong sense of justice and the sanctity of human freedom. Given a chance to fight against SRSIA on behalf of what she believed in, Dylan jumped at the call, and Amy followed after. The two were placed together in Degray's freshman squad, along with thirteen-year-old Mona Cassidy and four others. The group quickly bonded, and elected to stick together even after the end of freshman year, when they were released from their squad. From there, their lives proceeded fairly normally, insofar as lives at Evergreen ever do, until August 2nd, 2020, when, sans Mona, the old squad gathered in Vienna to ride to their final year at Evergreen together, and Amy's world change forever.

Family: Dylan Churchill

|

Twin Sister

| More than merely Amy's sister, Dy was her best friend for life. When Amy last saw her, she was dying on the train tracks with a few tens of thousands of volts in her.

Brandon & Lorraine Churchill

|

Parents

| Amy's parents were always highly supportive of their daughters, and couldn't have been prouder when they decided to join the ESO. Her father is a software engineer, while her mother is a corporate lawyer.

Strengths:

Amy is an incredible shot and a very well-trained operative, as well as, technically, a genius, but by far her greatest strengths are her resilience, loyalty and sense of humor. If asked by a friend, she will spit in God's eye and laugh in the face of the Devil. Most who know her can't think of anybody they'd rather have in their corner when the chips are down.

Weaknesses:

Although Amy is well trained, she's also fairly conventional in her tradecraft despite her bohemian habits in her personal life. Her sense of humor and general demeanor also mean that people often find it difficult to take her seriously, and may offend people who think she's taking things too lightly. Finally, after her mutilation by Masha, while Amy will eventually be able to walk again, with extensive physical therapy, she'll probably always need crutches, meaning that a great deal of her former training and skillset, including her knife-fighting skills, simply isn't viable anymore.

Codename:

Cuckoo

Other Information:

A good deal of the surgery after Masha's torture was to save Amy's life, but a fair part of it was cosmetic as well. As a result, her breasts have been reconstructed, though the scarring and the lack of nipples makes it obvious that they aren't her originals when seen naked, and most of the damage and burns won't leave scars, though she is still missing her toes, which will complicate re-learning to walk.

Amy plays guitar.

Amy is bisexual.
_________________
Avatar by Tara | Art by Ashley Cope

Omni

Retired Staff





Join date

: 2013-05-18


Posts

: 1536


Age

: 22


Location

: Here and there.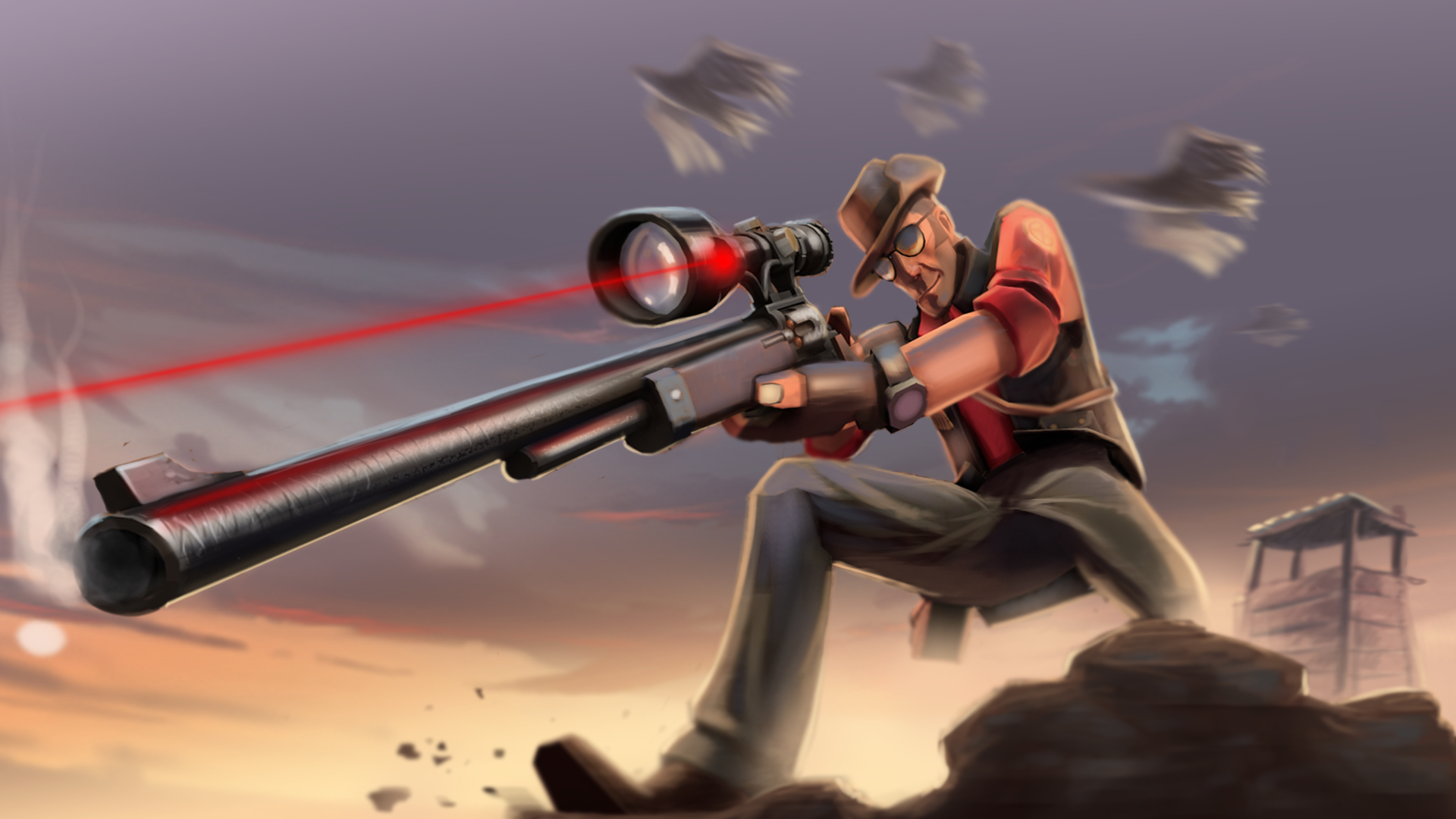 "Feelings? You wanna know who's got feelings, mate? Blokes that bludgeon their wives to death with golf trophies. Professionals. Have. Standards. One: Be polite! Two: Be efficient. And Three: Have a plan to kill everyone you meet.
Name: Richard "Rick" Mundee
Age: 38
Appearance:
Appearance:

Stands at about 6'2
Personality: Mundee is a ruthless, calculating professional with a terrifying disregard for human life. He views his working as a mercenary assassin as no different than working as a mailman or chef; simply day-to-day business to make a profit. But he doesn't just do it for the profit in this case; he does it for the thrill, the thrill of hunting the world's most dangerous prey, and the bragging rights that come with it. He's loud, arrogant, and egotistical, frequently trash-talking both his enemies and his allies, and viewing himself as the world's expert on killing people.
Biography: Rick Mundee was raised in the wilderness of the Australian outback, and quickly learned how to shoot a rifle and kill animals. He found hunting to be a bit "boring", so he decided to move up a bit and start poaching. He successfully killed and harvested many rare animals, and used his profits to upgrade his equipment. After growing tired of slaughtering elephants in Africa for ivory, he decided to increase his pay even further by acting as a mercenary sniper for the highest bidder, killing targets for exorbatant sums of money. His talents were very renowned, and most of his work was performed for the SRSIA.
Family: Nobody of noteworth; all deceased.
Strengths:
Professional-
Takes his work very seriously.
Resourceful-
Trained in a multitude of weapons and could survive in the wilderness for days.
Skilled-
Shooting a rifle and swinging a blade come naturally to him.
Weaknesses:
Arrogant-
Constantly trash-talks his oponents and sometimes his allies, regardless of whether or not they can hear him.
Egotistical-
Vain and prideful, very confident that no one else is better than him. Except at dying. Everyone's better than him at dying.
Codename: ESO Intelligence initially referred to him as "The Kangaroo" when he started working for the SRSIA. He's officially adopted the name.
Other Information (optional): Technically not a part of SRSIA, just works for them a lot.
Loves to kill the freshest meat, and has been looking forward to fighting Evergreen students for sometime.
disclaimer: i didn't draw any of the lovely art listed here
lemme know if you want me to change anything hormone
Last edited by PyRobot on Sun Jun 05, 2016 8:04 am; edited 1 time in total
_________________
"If you think voicing such an opinion here and now was a wise move..."
"...then maybe you should reevaluate your definition of stupidity."
Thank you Fix-it for the amazing signature!
Also, thank you so much ~Hermione~ for last year's awesome Marcel signature!

Comrade Squid

Profound Creator





Join date

: 2014-05-04


Posts

: 3176


Age

: 17


Location

: The point



Page 4 of 7 •

1, 2, 3, 4, 5, 6, 7



Similar topics
---
Permissions in this forum:
You
cannot
reply to topics in this forum