Creative Commons
Original Creativity Center works are licensed under a
Creative Commons Attribution 4.0 International License
, unless stated by the owner. Permission to distribute commercially must come directly from the artist/writer.
Some individual works (RPGs, stories, artwork) may have their own licenses, so be sure to pay attention and heed those as well. The above purely exists as an umbrella license.
October 2017
| Sun | Mon | Tue | Wed | Thu | Fri | Sat |
| --- | --- | --- | --- | --- | --- | --- |
| 1 | 2 | 3 | 4 | 5 | 6 | 7 |
| 8 | 9 | 10 | 11 | 12 | 13 | 14 |
| 15 | 16 | 17 | 18 | 19 | 20 | 21 |
| 22 | 23 | 24 | 25 | 26 | 27 | 28 |
| 29 | 30 | 31 | | | | |
Calendar

Forum Bug
Wed Dec 28, 2016 3:18 am by Sentinel
Hi all,
We're aware of a peculiar forum glitch that's causing some subforums to be locked.
Due to the lateness at this time, it might be a while before the glitch can be remedied, because despite my best efforts and as far as I can tell, everything seems to be working fine admin-side. It may have …
[
Full reading
]
Comments: 1
Discord News/Update Test
Thu Dec 08, 2016 1:35 am by Sentinel
Comments: 0
Merry Christmas/Happy Hanukkah/Other religious holidays!
Fri Dec 02, 2016 5:56 pm by Sentinel
*wipes sweat from brow* Whew, political correctness is a lot of hard work. But it has to be done.
ANYWAYS, we did it - we (almost) survived 2016 which, I think we can all agree, was pretty damn terrible in many ways.
Regardless, it was a good year on the forums - we've met some new faces, set out …
[
Full reading
]
Comments: 2
5>
Page 1 of 47 • 1, 2, 3 ... 24 ... 47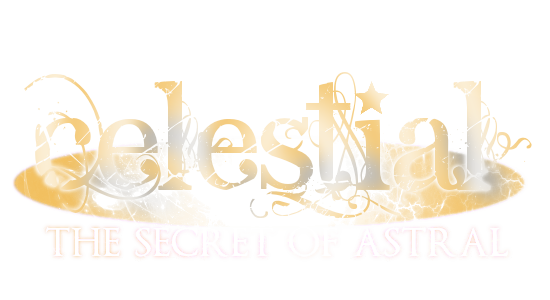 Celestial Spirit Summoners
Lux Sinclair/Leo/Ace
Kayden Monroe/Aquarius/boyhoy
Nina Lacroix/Virgo/Neela
Atlas Morsavo/Capricorn/Kane
Lani Apolline/Gemini/Athena Lionheart
Elizabeth Clements/Taurus/Writing
Kineta Adair/Sagittarius/Shaybaysasuke
Valentine Favre/Libra/Cana
Nata Addox/Scorpio/~Hermione~
Kaitlyn Monroe/Pisces/Salphirix
Matthew Iraden/Cancer/Paradox
Damien Del Rey/Aries/Ace
A huge thank you to both NightOwl for her magnificent map and to Athena Lionheart for the beautiful banner! I also couldn't have developed the ideas for the RPG without the help of boyhoy. Without further ado and a round of applause for them, let the RPG commence!
~~~~~~~~~~~~~~~~~~~~~~~~~~~~~~~~~~~~~~~~~~~~~~~~~~~~~~~~~~~~~~~~~~~~~~~~~~~~~~~~~~~~~
~Damien
I pull the gold and silver guns from the holster at my waist, concentrating on the dummy in my sights. As per usual, Master Argentum was standing nearby, going on about using weapons and becoming more efficient fighters, even though really it was all for show. Without keys, this was the only real resource left to us. So in the field out behind the main castle, where the dummies and targets had been set up, I shoot at the dummy, pouring my magic into the weapon, hitting it in the chest. About a year of practice had helped me improve that much at least. Still, it was a bit monotonous, and I missed Aries... All of the Celestial Spirits really. And of course, there was Lux. It hadn't been easy to adapt, but after a while, the pain had numbed. So I just shoot them dummy again, missing the face, my own darkening. Just great.

Ace

Influential Creator





Join date

: 2013-09-04


Posts

: 6073


Age

: 20


Location

: Made in Japan



(Yay! This is so much better than studying trig

)
- Nata -
A year . . . It's been a whole year. In all honesty, through every aspect of my twisted journey, I'd never foresee myself staying in this land, let alone
protecting
it. Some things change radically, I guess. A lot of times, it's for the better.
There was still a strange emptiness within me, though. If I had a guess as to the cause . . . Well, even that I wasn't quite sure of. Lately, I'd often find myself wondering if that void would ever be filled. I gave a sigh as I sauntered through the busy streets of Zodiac. What was wrong with me? I'm not sentimental.
I stopped suddenly when a fruit vendor came into view. Then, I glanced down to my stomach, wondering if it was hunger that made me feel horribly incomplete. I gave a shrug, approaching the cart with my hand dipped inside of my pocket, ready to fish out coins.
"How much for the apples?" I asked.
"I don't think money would be a suitable payment."
Third vendor of the day who had the nerve to give me bedroom eyes. This time, it was a scruffy 35 year old man with a slurred dialect and the smell of alcohol perpetually on his breath. I groaned inwardly. Why the hell could I not just buy some damn fruit without being bothered by these creeps?
I lowered my eyelids, leaning close to his face. "Oh, my. You flatter me, sir," I answered in a faux flirty tone, placing my hand on his. He seemed to like my approach well enough. "But I think the real question is . . ."
Abruptly, my amber eyes snapped wide open, brimmed with hot fury. With all of the strength I could muster, I seized his whole arm, then flipped him onto the pavement. He let loose a deep groan. The second his eyes reopened, I put the bottom of my foot on his forehead and tilted his head towards me.  
"Who the hell do you think you're talking to?!"
His face warped with a mingle of shock and fear.  At this, I smirked and removed my foot from his head. I turned to his cart, taking one of the apples from the bottom and watching as they all tumbled into the street.
I leaned over him, hands clasped behind my back. "If you try anything like that ever again, I'll rip that hideous head of yours off."
With that, I spun around on my heel and marched down the street proudly, the apple tight in my fist.

Hime

Moderator





Join date

: 2013-05-19


Posts

: 7658


Age

: 18


Location

: N'al Ren



~Kayden~
The sounds of combat distantly reach my ears from my place outside the castle, the clash of swords and the bang of bullets dulled by the enclosure of trees surrounding me. The thought that I should be training as well briefly enters my mind, but I quickly shove it from my mind. I had been training day after day for the past year, countless hours invested in honing my skills with my weapons. I deserved a day off. Master Argentum would simply have to deal with my decision.

I glance around the clearing, the first spot we had decided to gather together after receiving our keys. This place held so many memories for me, instantly overwhelming me with a sense of nostalgia. I tread lightly, my footsteps soundless against the soft carpet of grass. Insects let out a cacophony of sounds, birds chirp loudly, all while I silently observe, unwilling to disrupt. I simply make my way to the small pond in the center of the clearing, taking the same seat I did when I first arrived.

With a deep breath, I turn to my left, where Lux sat a year ago. Pain touches my heart as I relive that scene from last year. The scene that haunts my deepest nightmares night after night. The demon snake Ophiuchus, the last battle, Lux casting Urano Metria, then everything vanishing. Despite the length of time that has passed, the hurt of losing her was still as strong as ever. I didn't think that would ever change, no matter how much all the Summoners hoped to believe it would.

With a sigh, I turn to the pond, and my heartache is magnified a thousand times over. I dip my fingers in the water as the few fish that reside there scatter away from my fingertips. The sight of water usually called forth visions of my home in Vega and my father. But now, it brought a whole new meaning.

Aquarius.

I think of all the times I used this substance to call forth my ally. My friend. From the spring in Arcturus. The New Year's celebration. That final battle with Ophiuchus. Even though she would always sass me about it, she never failed to come when I summoned her. We became more than just a Spirit and her Summoner. We became partners.

I remove my hand, blinking my eyes to hold back the tears. Losing Aquarius hurt more than anything I've ever experienced thus far. The bond I formed with her, while rocky at start, came second only to the bond I had with Kaitlyn. Her departure felt as if I lost a piece of myself. It was still hard to believe she was gone. She was so strong, so insanely powerful as a Spirit. I found it impossible to believe her and the other Spirits just vanished. They still had to be out there somewhere. I had to hold onto that hope. She couldn't be gone forever. I refused to accept it.

boyhoy

Administrator





Join date

: 2013-05-09


Posts

: 12588


Age

: 22


Location

: Beacon Academy



- Nata -

I didn't bother to announce my return, considering everyone was so invested in their training -- well, not everyone, of course. I sighed at the prospect of Master Argentum expressing his discontent.

The apple was soon gone before I reentered the vicinity that I knew so well. There was an unmistakeable distant sound of weapon training, but I had no desire to participate. My sight caught a familiar head of blue hair hovering over the pond, and I cocked a brow with curiosity. Usually Kayden was persistent and tireless when it came to all of this fighting business.

Admittedly, he annoyed me greatly. But I couldn't help but step carefully towards him, folding my arms. "What's up with you, bubble boy?"

Hime

Moderator





Join date

: 2013-05-19


Posts

: 7658


Age

: 18


Location

: N'al Ren



~Kayden~
I hear a voice from behind and quickly wipe my eyes. Especially once I realize who's voice it was. The insufferable girl who previously held Scorpio's key. Nata of Deneb. Despite the fact that our Spirits were in a romantic relationship, the two of us butted heads quite often.

"What do you want, Nata?" I ask, turning to face her as I dry my hand on my pant leg. "And furthermore, why must you insist on calling me such frivolous names?"

boyhoy

Administrator





Join date

: 2013-05-09


Posts

: 12588


Age

: 22


Location

: Beacon Academy



- Nata -

I promptly narrowed my eyes. "Don't give me that attitude! I was just wondering what was wrong."

Hime

Moderator





Join date

: 2013-05-19


Posts

: 7658


Age

: 18


Location

: N'al Ren



~Atlas~

My bare feet crunched in the gravel that sliced through the gardens of the castle as I rushed through the rows of hydrangeas and beds of roses. A white tail bobbed elusively around every vibrant green bush as I continued my pursuit. Rose has escaped from my rooms earlier in the day and I had chased her through every passage the castle had to offer. Her pink paws carried her swiftly across the grounds to where the pond sat in an almost idyllic vision.

Almost. Kayden and Nata seemed to be in conversation and that was always far from idyllic. Rose seemed to run straight for the water as I tried to increase my past to catch her before she jumped. "Kayden! Grab her!" I yelled before i tripped and stumbled on the grass near the pond.

Kane

Epic Creator





Join date

: 2013-07-01


Posts

: 8561


Age

: 100


Location

: High above you



~Kayden~
"Nothing is wrong!" I respond, a bit too hastily as I would have liked. "Everything is perfectly fine. What would cause you to suspect otherwise?"

Only then do I hear Atlas calling out to me and see his cat racing toward me. I rise to my feet, lunging to the side just as she jumps into the air. Extending my arms, I grab on and roll to the side, away from the pond as I come up with the cat in my arms. "You should keep better track of your pet," I chide.

boyhoy

Administrator





Join date

: 2013-05-09


Posts

: 12588


Age

: 22


Location

: Beacon Academy



- Nata -

I twisted my head around, knowing it was Atlas before I saw his bright and freckly face. He was formerly Capricorn's summoner, also pretty damn annoying. Although, I had to admit that his happy disposition was refreshing . . . Sometimes.


Hime

Moderator





Join date

: 2013-05-19


Posts

: 7658


Age

: 18


Location

: N'al Ren



~Atlas~

I pulled myself off of the ground and rushed over to where Kayden was holding a small white bundle of fur. My hand hastily brushed the fur from my shirt before I took Rose back into my arms. "Thank you so much, Kayden!" I said with a bright smile as Rose nuzzled into my arms. "You're a life saver," My voice called in a sing songy tone.

Kane

Epic Creator





Join date

: 2013-07-01


Posts

: 8561


Age

: 100


Location

: High above you



Page 1 of 47 • 1, 2, 3 ... 24 ... 47

---
Permissions in this forum:
You
cannot
reply to topics in this forum